Tags
Humanity, Mixed Race, Nigeria, Nigerian,, On Race, Race, Racial Consciousness, Racial Differences, Racial Prejudice, Racial Stereoypes, Racism, Ukraine, Ukrainian, Writing
Anytime I am asked what it feels like to be me, a mixed race kid with domineering Nigerian genes and the Ukrainian ones to color me brown, my mind drifts back to my late mother's office, to the chair I sat opposite her as she asked how I felt as a human who was neither here nor there. I looked at her and felt some tears form in my eyes, whose origins I have linked to either embarrassment at being put on the spot suddenly, or maybe relief and gladness that I could be intimate with respect to the question asked. I told her I felt like a person without a country to call hers, who longed for one where the majority of the population looked like her. I felt universal and said the world was my country and this has always been my reality.
At both ends of my racial identity are people; family and friends who stretch out their arms as they claim me as theirs. I am Nigerian to my Nigerian friends, even though I have forfeited my Nigerian citizenship and own a Ukrainian passport, and by my Ukrainian family, I am constantly told that Ukraine is my home. Born and raised for seventeen years in Nigeria, before I left the country to Ukraine, and never having learnt the Ibibio language of the Akwa Ibom people of Nigeria, I have never fully integrated into the culture. I have been called an oyibo or mbakara, both words with strong affinity for whiteness and together with the current worship of things foreign and white, I grew up with the idea that there was something superior about being a hybrid, but this perspective was assaulted in moments when I noticed that when people did not like me at school, I was called 'that white girl' in ways that suggested a lack of endearment. My 'whiteness' was a weakness as seen in questions like 'can the white girl even play football?' or 'look at her, she will turn red in the sun' and laughter. All these I remember as I was forced to come to terms with my exclusion from activities that my white ajebuta skin would make me useless for.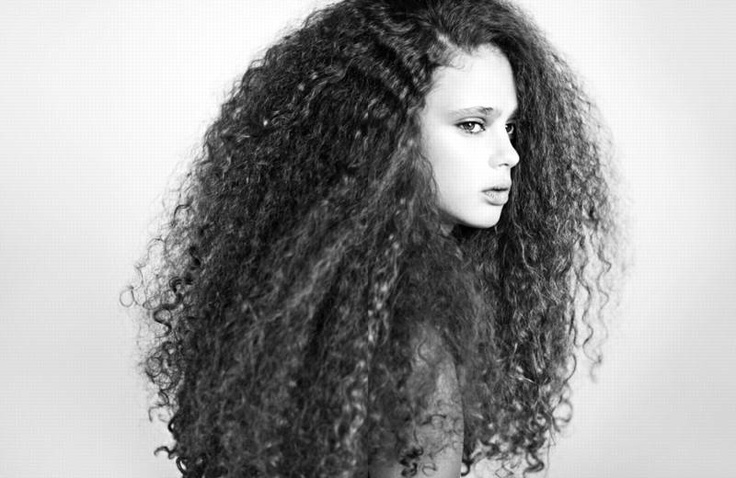 On the other side of the coin where culture shock meets the individual, as it met me in Ukraine, I have been and am viewed as a black girl or mulatto and have had to quickly change my identity to fit. In a city with mostly white people if not only, I feel out-of-place and like a foreigner because even though my aunt, whose facial features bear the most resemblance to mine, always introduces me to people as her daughter, I imagine everyone is being too polite to not stare too much, to not treat me too differently and it is in this effort to be color neutral that I subconsciously feel the weight of the history of black discomfort. I feel like a fraud if I happen to like a certain folk song and cannot imagine claiming to be a patriot of this country. I feel I have not earned the right to identify and ever make a statement as 'We Ukrainians…' This too is the same with making one that begins with 'We Nigerians…'
Anytime I am asked ' Where are you from?' , I feel a kind of sadness descend upon me, because sometimes I wish this could be obvious, just like it must be obvious when one sees a Kenyan, a Somalian or a Chinese person. The question while making me feel good that I have been able to draw attention and interest in my person leaves me feeling threatened at other times and sounds to me as if I were being asked a ' Do you belong here?' , ' Who are you?' and ' What do you want in our country' kind of question. On such days when my mind works this way, I want to be small, invisible and excuse myself for assaulting people with my appearance and presence.
Have I experienced favoritism? Yes. I was given preferential treatment at school. Excluding the fact that people have tried to cheat me in shops because of my appearance, other times I have been treated as an egg. Teachers have been kinder to me, friends have been easier to come by and I have cut queues because of being mixed race. But once, I was called a nigger by a child on my street as I walked down to a shop and he used an expletive. I forgave this slip of the tongue, pinning its cause down to too many western movies of the wrong kind being watched in his home and decided it wasn't said from malicious intent but that was my first time of being identified in a negative way, and a day that made me finally accept that my home will never be a geographical location but with people of any color who accept me as theirs.
Contributor :
Elizabeth Assian (it's intentional) aka Lizzy, Liza, Lizziticus and anything Lissy is a shakaraish Cat lover who is obssesed with writing and reading. She glues words together at ThisOathOfLove , revealing her thoughts on all things apologetic, book reviews, rants and whatever thouhgt crawls into her head.
---
Conclusively, as I said in my Intro Post to this Series, I look forward to reading enlightening personal experiences and I encourage you to join me on this journey.
Share these articles online, discuss them with real life friends and virtual friends on social media, and above all, I will encourage us all to be civil.
The goal is not to foster hate as stated earlier, but to help us understand the unique interactions of different races in different countries and how the system works. How we became racial conscious/aware.
Why some things are what they are?
What led to racial stereotypes and prejudice? And how we can improve on our humanity.
Thank you and join me on this journey as we learn more On Race.
Please do contact me via email X43writes@gmail.com if you are willing to contribute.
---
Strange Words
oyibo or mbakara : a Nigerian word used to describe a lightskinned person.
Ajebuta : a person born to a rich or upper/middle class family.
Follow the links below for other contributions on this series
ON RACE- The Smell Of Blackness